Juried Visual Art Exhibition

The 2020 call for artists is now closed. Thanks to all who applied! Check back next year for more details about the 2021 festival. Join our mailing list to receive updates from the Pittsburgh Cultural Trust about future artist opportunities.
The Juried Visual Art Exhibition showcases exceptional new art by regional artists and is one of the pillars for the Festival's high-quality visual arts offerings. The exhibition is hosted inside the Trust Arts Education Center (James E. Rohr Building) at 805-807 Liberty Avenue in the Cultural District during the Dollar Bank Three Rivers Arts Festival, June 5 – 14, 2020.
The theme for the 2020 Dollar Bank Three Rivers Arts Festival Juried Visual Art Exhibition is Transverse. Art has the power to offer new ways of seeing and experiencing our world. Artists can take us from our current reality to other states of being, call for change, overturn current thought, and help us understand new perspectives. For this exhibition, we seek submissions of work exploring ideas about altered realities, utopias, and challenging the status quo. Artists working with VR, video, or any new technologies are encouraged to apply.
The Juried Visual Art Exhibition welcomes thousands of visitors over the course of ten days. Often reviewed by esteemed art critics, artworks may be featured in Festival press coverage, as well as purchased by festival attendees for personal and corporate collections. Select JVAE Artists have also been recruited to exhibit in solo and group shows as part of the Pittsburgh Cultural Trust's gallery system as well as other gallery opportunities citywide. All accepted artists will be invited to the private preview of the exhibition as well as a public reception. There is no application fee, and admission to the exhibition is free and open to the public.
Please review eligibility, rules, and procedures before applying.
Awards
Best in Show – $2500 (as selected by all four jurors)
Juror's Choice – $500 (4 total awards - 1 from each juror)
People's Choice – $500 (as voted on by the general public)
2020 Jurors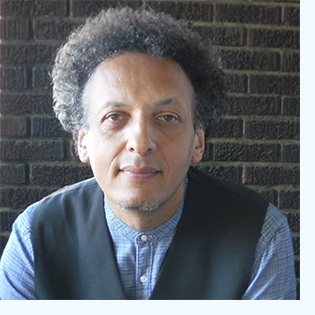 Richard Hylton was born in London, England. His current activities involve organizing exhibitions, lecturing and writing on various aspects of contemporary art practice and display within the international arena. In the UK, he worked for public and independent organisations including Oldham Art Gallery, University of Bradford, Autograph (Association of Black Photographers), London Metropolitan University, and until recently University for the Creative Arts. Recent exhibition projects include Anthony Key - Trespassing: New & Recent Works (2019), Eugene Palmer Didn't it Rain: New Paintings (2018-19) and the co-curated international exhibition Where do I end and you begin, Edinburgh Art Festival (2014). He co-produced (with Virginia Nimarkoh) The Holy Bible: Old Testament by David Hammons and has edited artists' monographs including Donald Rodney: Doublethink and the Best of Janette Parris. His writing has been published in various art journals in the UK and US. He is currently Diversity Postdoctoral Fellow at University of Pittsburgh (2019-2021).
Dan Leers is Curator of Photography at the Carnegie Museum of Art, Pittsburgh. He graduated with a BA in Art History from Lawrence University, Appleton, Wisconsin and an MA in Modern Art/Curatorial Studies from Columbia University, New York. From 2007 to 2011, he was the Beaumont and Nancy Newhall Curatorial Fellow in the Department of Photography at the Museum of Modern Art, New York. At MoMA, he organized the exhibition New Photography 2011: Moyra Davey, George Georgiou, Deana Lawson, Doug Rickard, Viviane Sassen, Zhang Dali.
As an independent curator, Leers worked on multiple exhibitions in the U.S. and abroad. He acted as a Curatorial Advisor on contemporary African art to the 2013 Venice Biennale. He also curated Beyond the Surface: Image as Object and 3 Themes: Contemporary Connections with Paul Strand at the Philadelphia Photo Arts Center in 2014-15. He has contributed to many photography publications including Seydou Keïta [Paris: Editions de la Réunion des musées nationaux, 2016) and Guy Tillim: Of People and Their Places (Germany: Steidl, 2015).
Leers began at the Carnegie in 2015, and has curated the exhibition Strength in Numbers: Photography in Groups (2015) as well as consulted with the Hillman Photography Intiative, an incubator for thinking about issues in contemporary photography. His exhibition and book William Henry Fox Talbot and the Promise of Photography came out in November 2017, and his show, Forum: Deana Lawson appeared at the museum in the spring of 2018. Leers is currently working on a career survey of the photographer An-My Lê and its accompanying catalogue which will appear at the museum in March 2019.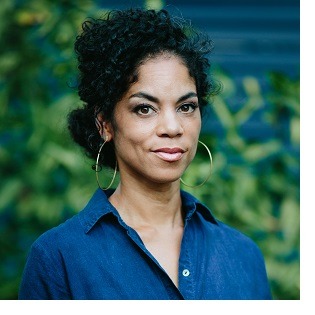 Lise Ragbir brings over fifteen years of cultural management experience to AGBS. The journey has taken her from the Smithsonian Institution's National Museum of African Art, to the United Nations, to a Swiss corporate collection, to one of the most notable collections of public art in the state of Texas. From her work as a grant-maker with private foundations, to her work with museums and community-based cultural organizations, her experience spans public, private, for-profit and non-profit cultural initiatives. She holds a BFA in Art History and Studio Art from Concordia University in Montreal, and completed her graduate work in Museum Studies at Harvard University. Her essays about race, identity, immigration and cultural representation have appeared in the Guardian, Time Magazine, USA Today and Hyperallergic, among other publications. She is first-generation Canadian of Trinidadian-descent, and currently resides in Austin, Texas.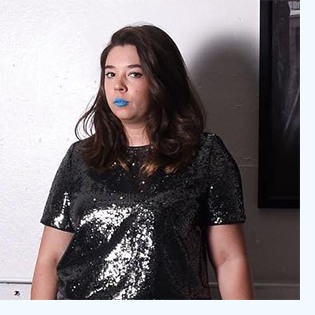 Jessie Rommelt is the founder and executive director of Bunker Projects, an artist-run non-profit residency and experimental gallery in Pittsburgh's Garfield neighborhood. She has curated various exhibitions and advised on numerous arts projects and programs. Her work at Bunker has been covered in national publications, and most recently her curatorial endeavors were the subject of a Jenesis Magazine article. She holds a BFA in sculpture from Penn State University.
Recent jurors include:
Jessica Beck, Milton Fine Curator of Art at The Andy Warhol Museum
Laylah Amatullah Barrayn, Documentary Photographer based in New York City
Betty Douglas, Artist/owner of Douglas Art Gallery, Rochester, PA
Casey Droege, Co-founder of CSA PGH, and Founder of Six x Ate
Aaron Henderson, Assistant Professor, Studio Arts Department, University of Pittsburgh
Jeffrey Jarzynka, Pittsburgh-based art consultant and Curator
Lucy Mensah, Assistant Curator at Detroit Institute of Art
Lee Parker, founder and Executive Director, Neu Kirche Contemporary
John Peña, multidisciplinary artist
Shikeith, Independent Pittsburgh-based artist
Lenore D. Thomas, Associate Professor, Studio Arts Department, University of Pittsburgh
Alicia Wormsley, Independent Pittsburgh-based artist
Imin Yeh, Assistant Professor at Carnegie Mellon School of Art
Recent JVAE award winners include:
2019 Best in Show
Ulric Joseph
2019 Juror Awards
Laylah Amatullah Barrayn - Mikael Owunna
Jeffrey Jarzynka - Jennifer Brinkle
Imin Yeh - Tyler Gaston
Shikeith - Roman Spataro
2019 People's Choice
Cynthia Cable
2018 Best in Show
Jessica Alpern Brown
2018 Juror Awards
Alisha Wormsley - Kevin Clancy
Jessica Beck - Danny Bracken
Lucy Mensah - Bradley Weyandt
People's Choice - Annie Weidman
2017 Best in Show
Sydney Mullis
2017 Juror Awards
Lee Parker - Megan Tepper
John Peña - Don Coulter
Lenore D. Thomas - Sheila Swartz
People's Choice - Joyce Perry
2016 Best in Show
Silvija Singh
2016 Juror Awards
Casey Droege - Margaret Haden
Aaron Henderson - Crystal Beiersdorfer
Betty Douglas - Melissa Lohr
People's Choice - Richard L Harydzak
For questions or concerns: Message us now or call 412-456-1076.